3067 Anderson Snow Rd. Spring Hill Hrs T-Th 11 - 7 Fri - Sat 11 -10

(352) 593-4943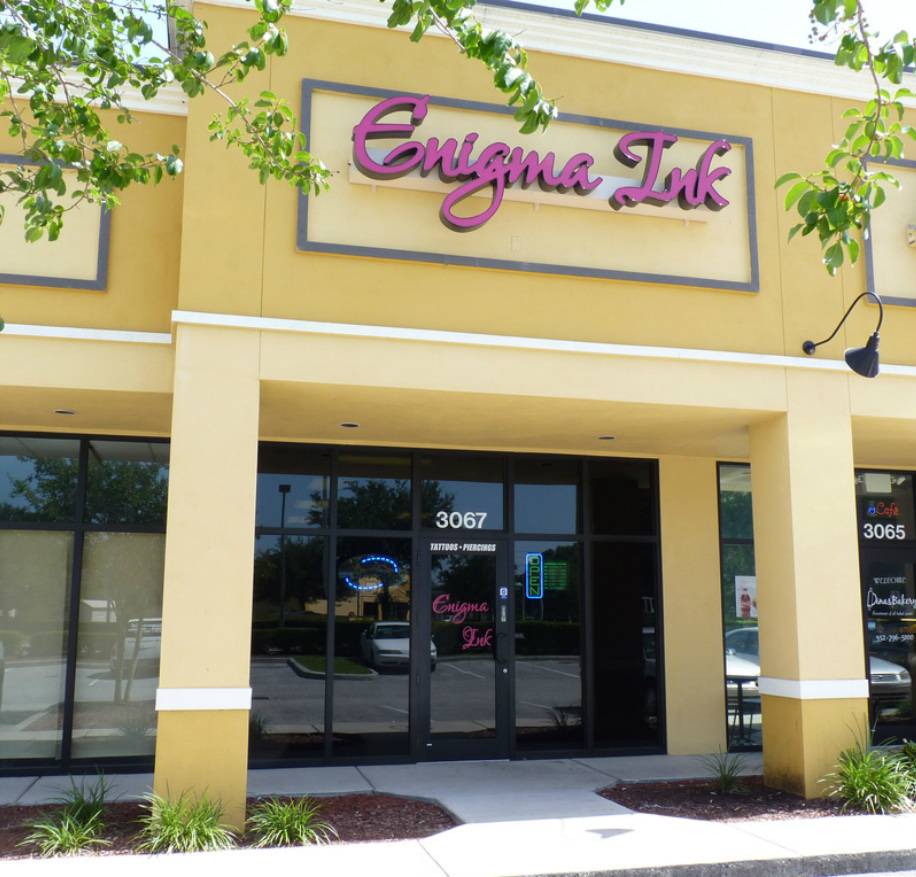 Welcome to Enigma Ink! A fully licensed and insured, tattoo and body piercing studio. Located in Spring hill, Fl.We are proud to provide all of our clients with private rooms for a personal tattoo or piercing experience. Both
appointments and walk-ins are welcome.

Whether you are looking for a simple tattoo, custom tattoo, lettering, black and gray, you name it, we got you covered! We are always willing to sit down and talk any process or design over with our clients. Consultations are always free. Visit the "Artists and Tattoos" tab for tattoo examples and brief bio's of the artists. In the past and still currently, most tattoo artists use "Vaseline" during the process of tattooing. At Enigma Ink we strive to stay on the cutting edge of techniques and products available. On that note, we are pleased to offer all our tattoo clients a product called " After Inked ". It is a completely organic "Vaseline" replacement that can be used during and after your tattoo experience. Its an amazing product that really reduces the redness and swelling incurred during the tattoo process, it aids in healing, and smells great !
For all our friends that love piercings, we also provide that service too.
Some of the Body Piercings provided include : tongue, navel, nose, lips, eyebrows, ears, nipples, and micro dermals. Other piercing procedures are also provided. To keep this a "g" rated site, just ask...yes we do it.
We also carry a full line of tattoo and piercing aftercare products, and a large assortment of body jewelry!
Feel free to walk in at anytime or call to book an appointment!
You can also contact us via email at Eink@tampabay.rr.com
---